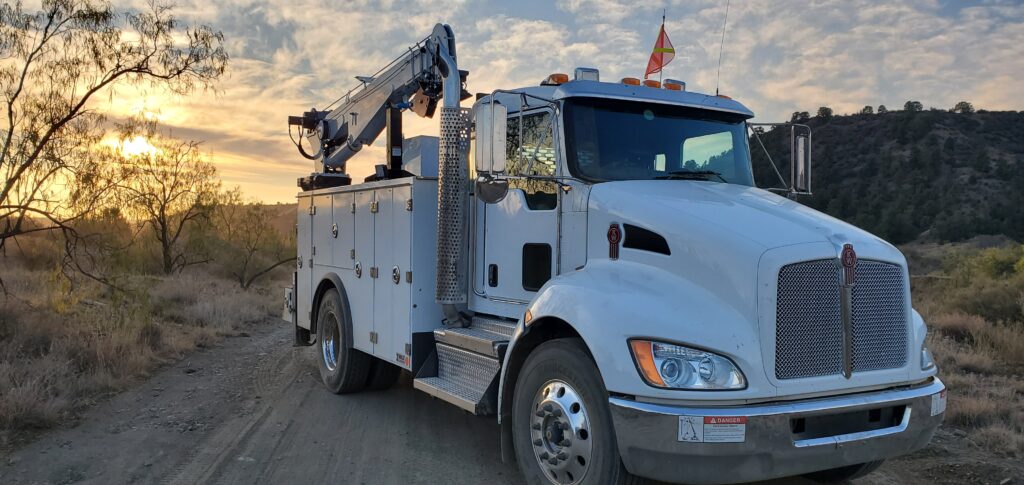 The Service Truck I run is from a great company called Stellar. The company provides excellent service and products. I been using Stellar products for 19 years and they back it up with the service they provide. I went with work ready unit with the Tmax body which is all aluminum beside the crane compartment. The truck is a Kenworth T270 is a true Class 6 vehicle, rated at 26,000 lbs GVW. It can be configured for non-CDL operation. Equipped with the PACCAR PX-7 engine, the T270 is rated up to 325 horsepower and 750 lb-ft of torque. So I got all the power I need! The crane is from Stellar with a 21′, 10,000lbs. The compressor system is from Stellar sister partner American Eagle. American Eagle offers lots of packages for any truck. They also offer all the tool boxes from standard boxes to custom tool boxes.
If you are wanting to replace your fleet or you're an independent that's wanting to upgrade and not worry about breaking down, Stellar is your #1 choice. I don't back any company that has poor products, only the best in the industry.
American Eagle can be found here.